Introduction
Real estate is a dynamic and thriving sector, teeming with growth potential. The industry revolves around property — buying, selling, renting, and managing residential, commercial, and industrial spaces. The National Association of Realtors reports that there are over 2 million active real estate licensees in the United States alone, a testament to the vibrancy and allure of this industry. The potential for financial success, autonomy, and the satisfaction of helping individuals and families find their perfect home or business location make it an attractive career choice.
However, like many professions, entry into the real estate industry requires a specific key: a license. Acquiring a real estate license is critical to unlock many opportunities. It's far more than just a piece of paper; it's a sign of credibility, trustworthiness, and commitment to your career. It provides you with the legal right to represent buyers and sellers in property transactions, ensuring you're recognized as a legitimate and reliable professional within the industry.
The importance of acquiring a real estate license cannot be overstated. It is the cornerstone for building a rewarding and successful career in real estate. In this guide, we will delve into why a real estate license is crucial, understand the prerequisites, and explore the process of acquiring one. We'll also provide tips for succeeding in your journey and discuss the exciting prospects that await post-license. So, buckle up and prepare to unlock your real estate industry future!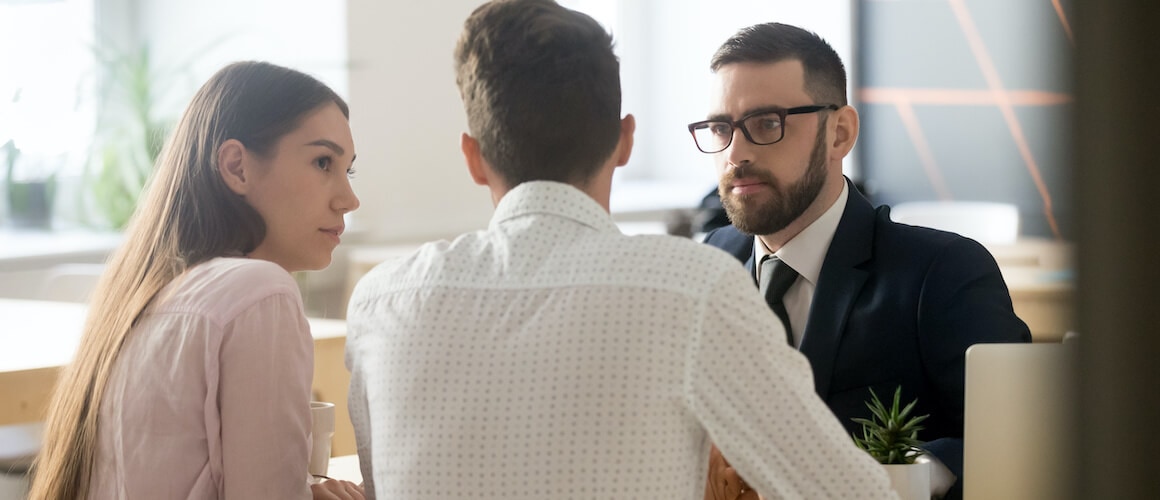 The Importance of a Real Estate License
Before we dive into the significance of a real estate license, let's think about the potential doors it can unlock for you in the industry. A real estate license validates your expertise and provides an array of career possibilities.
Expanding Career Opportunities
Acquiring a real estate license is akin to holding a key that can open numerous doors in the vast realm of real estate. With this certification, you are no longer confined to serving as a mere intermediary between buyers and sellers. Instead, you could venture into property management, real estate consulting, property appraisal, and even real estate education. It's like a Swiss Army knife, providing diverse tools to navigate the industry effectively. A real estate license broadens your professional horizon, enabling you to explore and excel in multiple facets of the industry.
Enhancing Credibility and Trust
Moving onto another pivotal aspect of a real estate license – credibility. The world of real estate thrives largely on trust. Clients often rely on their real estate agents to make decisions that could significantly impact their financial future. As such, they prefer professionals who have a proven track record and required credentials. In this context, a real estate license is a badge of trust and authenticity. It indicates that you have undergone rigorous training and passed stringent exams to obtain the requisite knowledge and skills. This, in turn, enhances clients' confidence in your abilities and boosts your professional reputation.
Understanding Legal Requirements and Implications
Last, let's delve into the legal side of things. Operating without a real estate license can lead to severe repercussions. Most states require individuals engaging in the buying and selling of properties to hold a valid license. Failure to comply with these regulations could result in hefty fines, legal charges, and even imprisonment in some cases. Moreover, it would severely tarnish your reputation in the industry. Therefore, acquiring a real estate license is not merely a matter of professional growth but also a legal imperative.
In a nutshell, acquiring a real estate license plays a pivotal role in shaping your career trajectory in the industry. It offers many opportunities, bolsters your credibility, and ensures you operate within the legal framework. Stay tuned to learn more about the eligibility criteria and the process of obtaining this valuable credential.
Understanding the Prerequisites for a Real Estate License
Embarking on a journey to acquire a real estate license can be equally exciting and challenging. Just like in any profession, there are certain prerequisites that you must meet before you can dive into this promising career path. Let's delve into what these prerequisites are and why they're important.
The Basic Eligibility Criteria
The first step towards acquiring a real estate license is understanding the basic eligibility criteria. While these may vary from state to state, there are common requirements across the board. Most states require applicants to be at least 18, while some might mandate a minimum age of 19 or 21. In addition to age, a high school diploma or its equivalent is typically necessary. This educational requirement ensures that you possess the basic skills to comprehend real estate transactions' complexities. Other common conditions may include being a U.S. citizen or lawful resident. It's crucial to familiarize yourself with these baseline qualifications to ensure a smooth start to your real estate career journey.
State-Specific Requirements and Regulations
While the basic eligibility criteria provide a general guideline, it's important to note that each state has unique requirements and regulations for obtaining a real estate license. For instance, some states may require potential real estate agents to complete pre-licensing courses from accredited institutions. The required course hours can range widely from 60 to 180, depending on the state. Other states may demand additional exams beyond the standard real estate licensure exam, such as law or ethics tests. Therefore, researching the state's specific guidelines where you plan to practice is crucial for a streamlined licensing process.
The Importance of a Clean Criminal Record and Good Financial Credit
Another significant aspect of the prerequisites for a real estate license is maintaining a clean criminal record and good financial credit. A background check is typically part of the licensing process, as trustworthiness is key in the real estate industry. Any criminal history could potentially impact your eligibility. Similarly, good financial credit is often viewed as a reflection of responsibility and reliability, highly valued traits in this profession. Therefore, upholding a clean record and sound financial practices for your real estate career's licensing process and long-term success is essential.
Understanding these prerequisites is the first step toward acquiring a real estate license. Meeting these requirements and maintaining high ethical standards can pave the way for a fruitful career in the real estate industry.
The Process of Acquiring a Real Estate License
The journey towards obtaining a real estate license involves several stages, each designed to equip you with the necessary skills and knowledge to excel in this dynamic industry. This section outlines these stages, including education, examination, and application, providing an overview of what you can expect on this path.
Education
The first step to getting your real estate license is enrolling in a pre-licensing course from an accredited institution. These courses are designed to thoroughly understand property laws, ethics, rights and contracts, and other aspects that form the cornerstone of real estate practice. Depending on the state, the required hours of education may vary, but you can generally expect to devote 60 to 90 hours of study time.
Examination
Once you have completed your coursework, the next step is to sit for the licensing exam. This test typically comprises two sections: a national portion covering general real estate principles and practices and a state-specific section that tests knowledge of your area's real estate laws. Both teams must be passed to achieve licensing. It's worth noting that many states require you to schedule and take the exam within a certain timeframe after completing the pre-licensing course, so it's crucial to plan accordingly.
Application
After successfully passing the examination, you're ready to apply for your real estate license. This process includes submitting your exam results, proof of completed education, background check information, and the application fee to the state's real estate regulatory body. Timeframes for approval can vary, but you'll typically receive your license within a few weeks of application submission.
The Duration and Cost
Acquiring a real estate license can take two to six months, depending on the state's requirements and your personal study pace. As for the cost, factors such as course fees, examination costs, application fees, and potential background check fees play a role. On average, expect to invest between $200 to $800 in total. At the same time, this might seem like a significant outlay, but consider it an investment toward a lucrative career in real estate.
Resources for Exam Preparation
As you prepare for the licensing exam, take advantage of resources designed to aid your success. Numerous online platforms offer practice tests, flashcards, and study guides tailored to your state's exam. You may also find it beneficial to join study groups or forums to exchange ideas and insights with fellow aspiring real estate professionals.
From the initial education stage to the final application, obtaining a real estate license is a journey that requires dedication, patience, and hard work. However, with the right preparation and resources, you'll be well-equipped for success in this endeavor and beyond. Remember, the time and money you invest now will pave the way for a rewarding career.
Tips for Success in Your Real Estate License Journey
As you embark on your journey to acquire a real estate license, you'll find that preparation and strategy are key. It's not just about passing an examination or meeting the basic prerequisites; it's also about learning the ropes of the industry and developing valuable connections. Let's look at some strategies that can aid in effective study and preparation for the licensing exam, networking opportunities, and ways to gain practical experience.
Strategies for Effective Study and Preparation
Preparing for the real estate licensing exam requires a systematic approach. Begin by understanding the structure and content of the examination. Familiarize yourself with the topics covered and the weightage of each section. Use this information to prioritize your study schedule.
Invest in reliable study materials such as textbooks, online courses, and practice tests. These resources will provide the necessary knowledge base and allow you to apply what you've learned in a simulated exam environment.
Remember, consistency is key. Instead of cramming, allocate time each day for studying. This consistent approach will help reinforce your understanding and memory retention.
The Importance of Networking and Mentorship
In the world of real estate, who you know can be just as important as what you know. Networking allows you to meet like-minded professionals, potential mentors, and clients. Attend industry events, join real estate forums, and leverage social media platforms to connect with industry experts and peers.
Mentorship, on the other hand, can provide you with personalized guidance based on your mentor's experiences and insights. A good mentor can help you navigate challenges, offer advice on client handling, and even assist you in building your professional network.
Gaining Practical Experience and Knowledge
While theoretical knowledge is important, nothing beats hands-on experience. Seek opportunities to work or intern at real estate firms. This will expose you to the industry's day-to-day operations and provide a platform to apply the theories you've learned.
Also, consider shadowing a seasoned real estate agent. Observing them in action can offer valuable insights into client interaction, negotiation techniques, and other practical aspects of the job.
Remember, every experience is a learning opportunity. Don't shy away from challenges; instead, embrace them as they come and learn from them. This proactive approach will enrich your understanding and equip you with the skills necessary to thrive in the dynamic world of real estate.
Post-License: Next Steps
Congratulations! You've earned your real estate license. Now comes the exciting part: launching your career in this dynamic industry. This journey is filled with opportunities for growth and success but requires strategic planning and continuous effort.
Starting Your Career as a Licensed Real Estate Agent
To begin your career as a licensed real estate agent, setting clear objectives is crucial. These could be transaction-based goals, such as the number of properties you aim to list or sell within a specific timeframe, or they might revolve around client satisfaction and word-of-mouth referrals. Networking events and real estate seminars can be excellent platforms to build connections and learn from experienced agents. Joining a reputable brokerage can offer mentorship, access to high-quality listings, and resources to grow your client base.
Commitment to Continuous Learning and Professional Development
The real estate industry is ever-evolving, with new laws, market trends, and technologies emerging regularly. As a result, maintaining your competitive edge necessitates a commitment to continuous learning and professional development. Attend seminars, webinars, and workshops to stay updated on the industry's latest products. Online platforms offer courses focusing on niche areas of real estate, enhancing your expertise and allowing you to provide exceptional service to your clients.
Advancement Opportunities in the Real Estate Industry
With a real estate license, the sky's the limit. Many agents specialize in a certain area, such as commercial real estate, luxury homes, or property management, which can lead to increased earnings and recognition within the industry. Others may open their brokerage firm, offering other agents and clients services. Some real estate professionals even go on to teach real estate courses or become consultants, sharing their knowledge and expertise with others in the field.
Remember, success in real estate doesn't happen overnight. It requires dedication, perseverance, and a willingness to learn. But with a strategic approach and a commitment to continuous professional development, you can build a rewarding career in this thriving industry.
Conclusion
Stepping back to view the landscape of the real estate industry, it is clear that pursuing a real estate license offers an impressive array of benefits. From unlocking new career opportunities and enhancing your professional credibility to ensuring you abide by the legal requirements, a real estate license can be a game-changer in your professional journey.
The steps toward a real estate license may seem daunting, but remember that every successful agent has started where you are. The eligibility criteria, state regulations, examinations, and other prerequisites are all stepping stones on a path that leads to a prosperous and rewarding career. The process may require time, effort, and resources, but as many licensed professionals will attest, the outcome is well worth it.
As we reach the closing section of this guide, we want to remind you that acquiring a real estate license is more than just a professional milestone. It's a commitment to uphold the standards of the real estate industry, serve clients with integrity, and continuously strive for personal and professional growth. If you're ready to embark on this exciting journey, we encourage you not to delay. Take that first step today!
One final piece of advice – never stop learning. The real estate industry is dynamic, constantly changing trends, laws, and market conditions. Stay ahead of the curve by regularly updating your knowledge and skills. Remember, success in real estate is not solely defined by passing an exam or obtaining a license but by your ability to adapt, learn, and grow.
Ready to dive deeper into your real estate career? We invite you to explore the resources available on our blog, covering everything from industry trends to tips for first-time agents. If you're serious about kickstarting your journey, consider signing up for one of our comprehensive real estate courses. With expert guidance and practical insights, you'll get a head start on your path to success in the real estate industry.